Buying and selling a home are two large ventures that often overlap, especially if you're searching for a second home. HW Guernsey is invested in keeping you on track, which is why we've compiled these six tips to prepare you for the process.
1. Consider if now is the right time
The timeline of buying and selling your home is a long one; Homelight estimates it takes anywhere from
22-31 weeks
. Although there isn't a standard way the home buying and selling process goes, you should still consider personal factors like the pressures of any jobs, family needs, and financial responsibility. Doing so will make you confident in choosing HW Guernsey real estate.
Also, consider
factors
like the real estate market and seasonality. Buying in a buyers' market and selling in a sellers' market is ideal, as you'll secure the best deal for both properties. That's not always possible, so being aware of the market is important in understanding how your buying and selling will be affected. Seasonally, the most popular times to buy are late spring and early summer. This is because families don't have to worry about interrupting school schedules. Also, moving in the winter can be difficult because of weather like snow and rain, and the winter holidays.
2. Decide whether to buy or sell first
There are several pros to both buying and selling first, and HW Guernsey will help you make the decision that works best for your situation. Consider these factors before choosing which step to take first.

Selling before buying
The biggest
upside
to selling before buying is that you don't have to pay two mortgages at once. If you have a place to stay while home shopping, you can take the time to find the property you want without stressing about an extra payment. Selling before buying also gives you a clearer financial picture of what types of homes to look for. It can also be easier to qualify for a new mortgage and pay for the down payment, as you'll have money from the sale.

Buying before selling
The biggest
upside
of buying before selling is that you'll have a place to live when you begin the selling process. It's hard to estimate how long the selling process will last, and finding a short-term rental can be difficult and costly if you have a larger family. You'll also save expenses by only having to
move once
, as you can pack all of your belongings into your new house instead of renting out storage.
3. Work with a real estate agent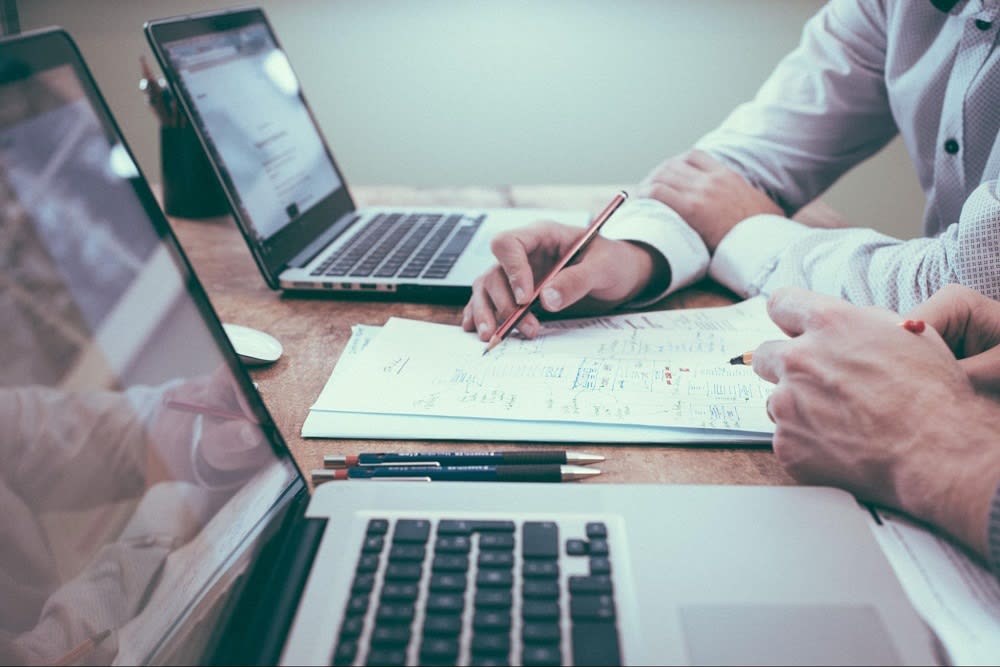 Once you've decided whether to buy or sell first, work with a real estate agent like those at HW Guernsey. They'll help you understand your current financial situation, the condition of your house, your own timeline to complete both sales, as well as the equity of your current house. With this information, they can help you prepare your home to sell, as well as help you find a home to buy.

In the selling process, a real estate agent will find potential buyers, list the open house, show the home, and help with photography and staging. They'll also be knowledgeable about the real estate market, and can help you price your home competitively. When buying a home, an agent's knowledge of the market and the surrounding area will be an asset in finding multiple options that fulfill your needs, helping you negotiate a fair price, and completing the necessary paperwork.
4. Prepare your home to show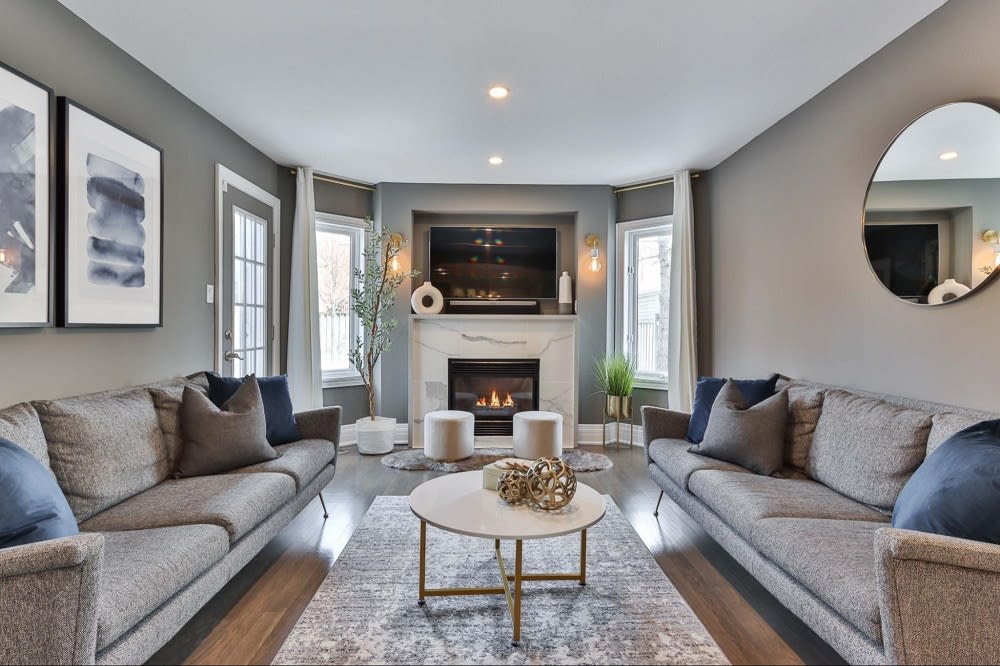 To attract the largest number of buyers, prepare your home for
showing
. Clean your home by sweeping, mopping, vacuuming, removing carpet stains, and dusting. Declutter your home by donating or throwing away items you no longer use, such as clothes, appliances, and shoes. Create a blank slate for buyers by repainting the interior in neutral colors and taking down family photos and personal items. And increase curb appeal by maintaining landscaping, power washing walkways, and cleaning up the front entrance.
You'll also want to consider undergoing any repairs like filling holes in the wall and fixing leaky faucets. Buyers typically get a home inspection before buying, so make sure you're aware of larger problems like needed repairs related to the house's foundation, roof, electrical wiring, or plumbing. Take the time to fix them, or be prepared to see the needed repairs reflected in your home's sale price. Once you've finished staging and repairs, list your home to sell with your real estate agent.
5. Find your new home
Before searching for a new home, make sure you've been pre-approved for a mortgage, and that you're able to pay the down payment. Your path to doing so is affected if you've already sold your home. A real estate agent will help you find a property like those in HW Guernsey real estate that aligns with your needs. Some things to consider when searching for a new home are what the surrounding neighborhood is like, how close amenities and necessities are, the commute to work, and your future neighbors.
6. Align selling and closing times
There are a couple of ways to align your selling and closing times so they better overlap. One way to do this is to
extend your closing date
. This gives you more time to sell your home, although it can be difficult to negotiate if you're in competition with other buyers. You can also ask for a
rent-back clause
, which would allow you to rent your home from the buyer for a certain amount of time. This gives you extra time to find a home and move.
Ready to search HW Guernsey real estate?
With these six tips, you're well on your way to being prepared for buying and selling a home simultaneously. When you're ready to find a new home and sell your current one, contact the experts at
HW Guernsey Realtors, Inc.
to guide you through the process.